No waste, no hunger
Food insecurity and waste in Canada
In Canada, 58% of all food produced is lost or wasted to approximately 35.5 MM Tonnes each year. Of this lost or wasted food, 32% could be rescued to support communities across the country. Second Harvest has taken action on this issue head on by not only creating an organization that directly works to rescue and deliver this food but to also spread awareness, increase education on food waste prevention and give our communities the tools to reduce their own food waste right from home.
Necessity
Fresh, healthy food needed for families in Canada.
Activity
Enabling surplus food donation from across the supply chain.
Countable effort
Every good deed will allow Second Harvest to rescue and redistribute 2 lbs of healthy food to families and individuals experiencing food insecurity.
Result
Help provide food to 2,300+ agencies to support families in Canada
Systemic effect
Mitigating the effects of climate change globally while supporting food relief programs nationally.
Background
The main social and environmental issue that Second Harvest's good deed will focus on is the implications of food loss and waste (FLW). This is an enormous economic cost to businesses and societies across Canada as well as significant impact on our environment. Globally, according to the United Nations report on global food waste, the average person per capita wastes a total 79 kilograms of food annually. However, this figure only accounts for at-home waste [BBN Bloomberg, 2020]. FLW represents almost 60% of the food industry's environmental footprint despite much of this waste being entirely avoidable. Food that ends up in landfill creates methane gas which is 25 times more damaging to the environment than carbon dioxide [The Avoidable Crisis of Food Waste Roadmap, 2019]. Second Harvest is in the business of food rescue, and after more than three decades working on this problem, we know that there is much more that can be done. The amazing healthy and nutritious food we recover hides in plain sight: it is not waste; it is surplus that can't be sold at market. In 2020, 5.8 million Canadians reported being hungry and nearly 1/3 of households nationwide who rely on social assistance as income continue to be food insecure. With so much food continuing to be lost or wasted Second Harvest remains more committed than ever to support in getting healthy, surplus food to the people who need it most. [Second Harvest Impact Report, 2020]
The good deed
Second Harvest's focus is combatting Food Insecurity, an issue that means individuals struggle to have reliable access to affordable and nutrient dense food. We actively deliver food to a variety of non-profit organizations that provide food to communities across Canada with a focus on fresh, perishable foods that are at risk of being disposed of into landfills due to overproduction from farmers, manufactures and retailers alike. Our goal between 2020-2022 is to expand our food delivery services across Canada and provide even more nonprofits with food for their communities. By diverting surplus food from landfills, we are projecting to prevent the emission of at least 63 million pounds (29M kg) of greenhouse gases from entering the atmosphere [Second Harvest Fiscal Plan, 2020].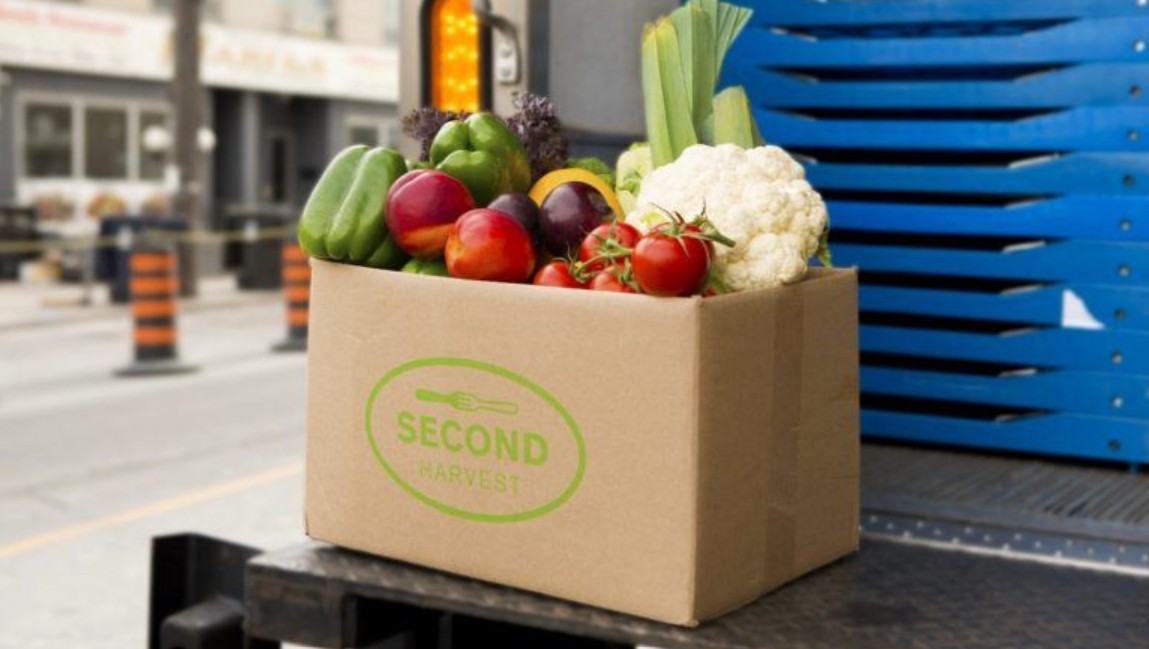 About CANADA

Largest City in Canada

Toronto, ON Did you know that there are four times more food charities in Canada than there are grocery stores? For every Loblaws, Metro, Safeway, or Northern store in your community there are four churches, temples, mosques, senior centres, schools, or social programs providing food for people who may not have the means to buy it. The supermarket might be two blocks from home but for millions of Canadians, it's out of reach.
Canada is the second largest country in the world and Toronto, Canada's largest city, is known as being the most multicultural city on Earth.