ENABLING GIRLS TO COMPLETE THEIR EDUCATION
Unlock dreams: A different life outside the slum
Just 7 kilometers from the heart of Nairobi lies Kibera - a world unto its own. Africa's largest urban slum and home to nearly a million people, Kibera is a dense sea of tin roofs and well-worn red soil paths that become rivers of mud in the rainy season. Its people straddle life on the outskirts of a bustling, vibrant and booming economic centre, but struggle to meet the most basic needs. Its children and youth yearn for a different life. They peer out into the big wide world from behind a plethora of barriers, as if looking through a key hole. For them, education is the key to unlocking dreams. Dreams of a life outside the slum. When Tracy, already orphaned once, also lost her adoptive mother, her hopes and dreams crashed around her. But Kijiji Cha Upendo paid her high school fees, giving her the chance for a scholarship to university. Now a qualified teacher, Tracy pays school fees for needy children in her school. She says, "Education is the light of hope in a child's life."
Necessity
Education for orphaned and vulnerable girls in Kibera.
Activity
Paying secondary school fees so girls can stay in school.
Countable effort
60 orphaned and vulnerable girls are supported to stay in school.
Result
60 orphaned and vulnerable girls gain another year of education.
Systemic effect
Improved economic opportunities for orphaned and vulnerable girls, unlocking the potential for a life outside the slum.
Background
Orphaned and vulnerable girls find it hard to imagine a life outside the slum. Often, they are the second or third generation to grow up in Kibera. They are no longer connected to their ancestral homes in villages far away, nor are they part of the modern city. They are among the nearly 1 million people who call Kibera home (IRIN, 2006). People with nowhere else to go have been settling Kibera since 1922 after the adoption of Kenya's vagrancy law. Over the decades, families have migrated in search of work and opportunity, building temporary shelters that have become family homes. (Macharia, 1992) In the 2000s, the AIDS pandemic spread through Kibera, leaving an estimated 60,000 orphans (CMI 2015), many cared for by neighbours who have taken them in, saving them from life on the streets. These families struggle to feed the children in their care, let alone afford school fees. The dream of an education is beyond their reach. And, with each passing year, so is the dream of a different life. Instead of studying and gaining the education that could lead to employment and a chance of a life outside the slum, these vulnerable girls must work, from a very young age, to help support the family. Out of school girls in Kibera are vulnerable to exploitation, violence, including rape, and prostitution, carrying a high risk for contraction of HIV/AIDS and for early pregnancy, ending any chance they may have of another life.
The good deed
Our goal is to enable girls to complete their education, unlocking the chance of a different life outside the slum. In school a girl is safe from the street dangers of contracting HIV/AIDS or of early motherhood. She gains skills, her self-esteem rises and she begins to envisage a self-sufficient future beyond the slum community. At the same time, her caregiver family is supported in diversifying and improving their incomes so that they no longer require the children to work and contribute to putting food on the table each day. According to the World Bank, investing in education is key to helping girls "acquire the knowledge and skills to compete in the labour market; learn the socio-emotional and life skills necessary to navigate and adapt to a changing world; make decisions about their own lives." Each year of education is a step towards unlocking opportunities for employment. It is a step towards unlocking independence and better health. A step towards unlocking a brighter future.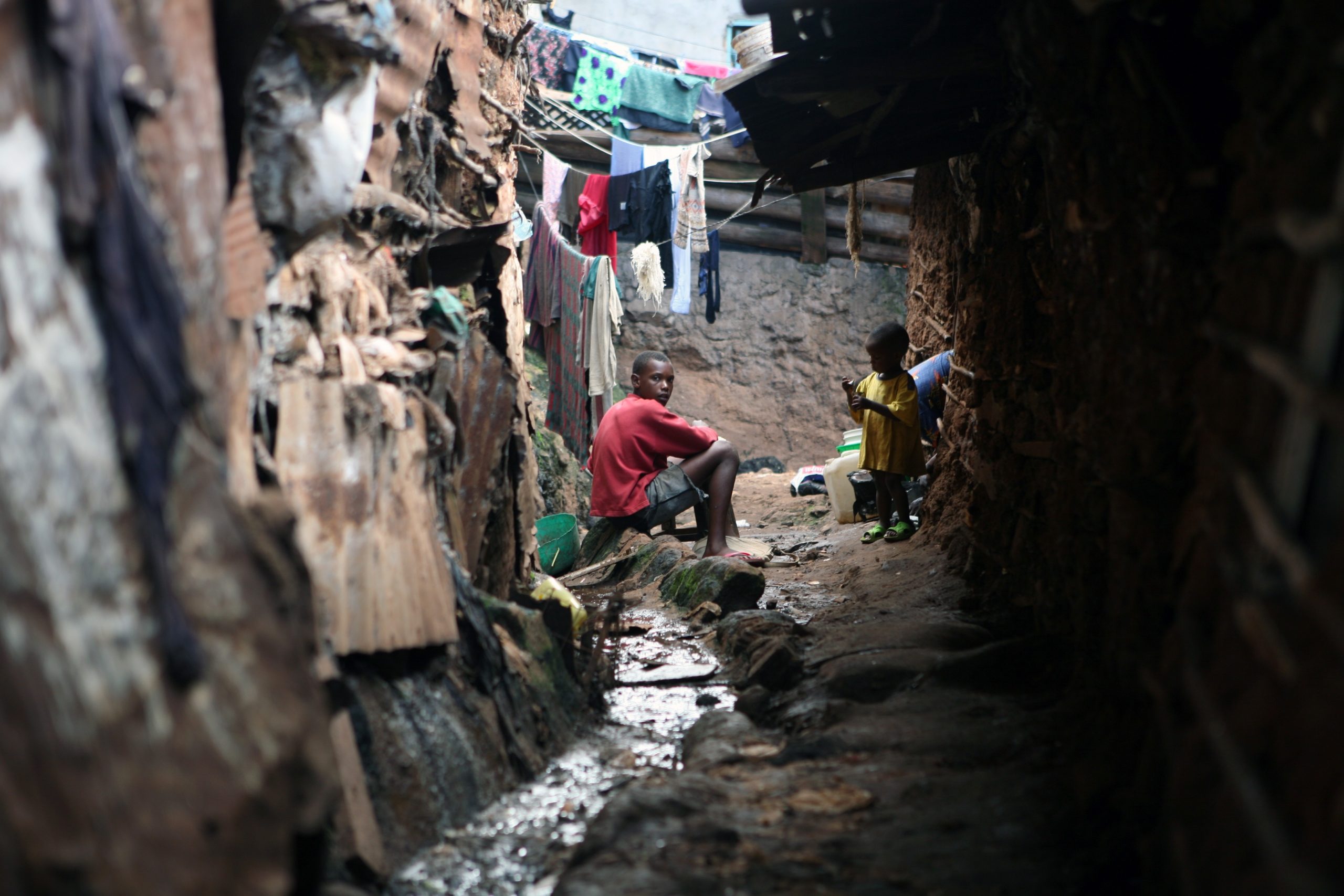 About KENYA

Capital
Nairobi Population
53,770,000
(2020) Per Capita GDP
2,272.8 CA$
(2020) HDI
0.601
Rank 143 (2019)
Just seven kilometers from Nairobi's city centre, Kibera is Africa's largest urban slum, with 800,000 people living in just four square kilometers, including 60,000 orphaned children.