A glimmer of hope.
Survival Blanket for individuals in distress.
Emergency blankets provide a wide range of uses when an individual finds themselves in a position of being lost or injured. They can greatly increase the chances for survival and successfully rescued. These blankets are waterproof and reflective, therefore providing warmth when placed on the ground and around the individual to preserve their body heat, can be used as a signalling device for rescue teams visually locate the individual when waved around in the air, can be used in first aid for wrapping the casualty or as a temporary sling, can be used to collect rainwater or snow that could be funnelled into a container for fresh drinking water, they can be used to store food in the woods when hung from an overhead branch. There are many more uses that this emergency blanket can provide to recipients and considered a necessity for anyone going out into the wilderness.
Necessity
To assist individuals who are lost or injured while waiting for help to arrive.
Activity
Provide a silver emergency blanket to individuals in Canada attending prevention programs or through their local search and rescue team.
Countable effort
One blanket would be available for every participant or inquiry.
Result
More The blanket could save the life of a lost or injured person while waiting on help.
Systemic effect
Individuals would become better informed and prepared when going outdoors, reducing the number, severity and duration of SAR incidents in Canada.
Background
The Search and Rescue Volunteer Association of Canada (SARVAC) provides a national voice for ground search and rescue volunteers in Canada to address issues of common concern, to develop consistency and promote standardization or portability of programs and volunteers and deliver initiatives that benefit and support all ground search and rescue volunteers in Canada as well as the general public. SARVAC represents the interests of 9,000 Ground Search and Rescue (GSAR) volunteers throughout Canada who provide search and rescue services on land and inland waters, which also include other specialities such as canine, swift water, ice water, helicopter, high angle and avalanche rescue teams, within a comprehensive network of trained search managers and incident command functions. SARVAC is represented in every province/territory with close to 300 teams across Canada and is tasked annually on more than 1,800 searches, spending over 150,000 hours searching and 300,000 hours dedicated to administration, training and community service including prevention. The emergency blanket would be available through any of the 300 ground search and rescue teams in all 13 Provinces and Territories in Canada or at any of the AdventureSmart prevention presentations.
The good deed
Our Good Deed provides a silver emergency blanket to assist individuals who may face distress in Canada. This blanket assists them to stay warm and dry, reflecting light and used as a signalling device for search and rescue. The blanket can also be used for first aid such as a sling or to wrap the individual, collecting rain water for drinking and for keeping food supplies away from wild animals. We rarely head out for an outdoor adventure with the expectation that something will go wrong, and, most times, everything will go right. However, that one time that the unexpected happens…trip planning can mean the difference between a successful outcome and becoming a statistic. Educating yourself can reduce the number, severity and duration of SAR incidents. This also includes taking and knowing how to use essentials including flashlight, fire making kit, signalling device (i.e. whistle), extra food and water, extra clothing, navigational/communication devices, first aid kit, emergency blanket/shelter, pocket knife, sun protection, and any other equipment specific to your chosen activity, season and location.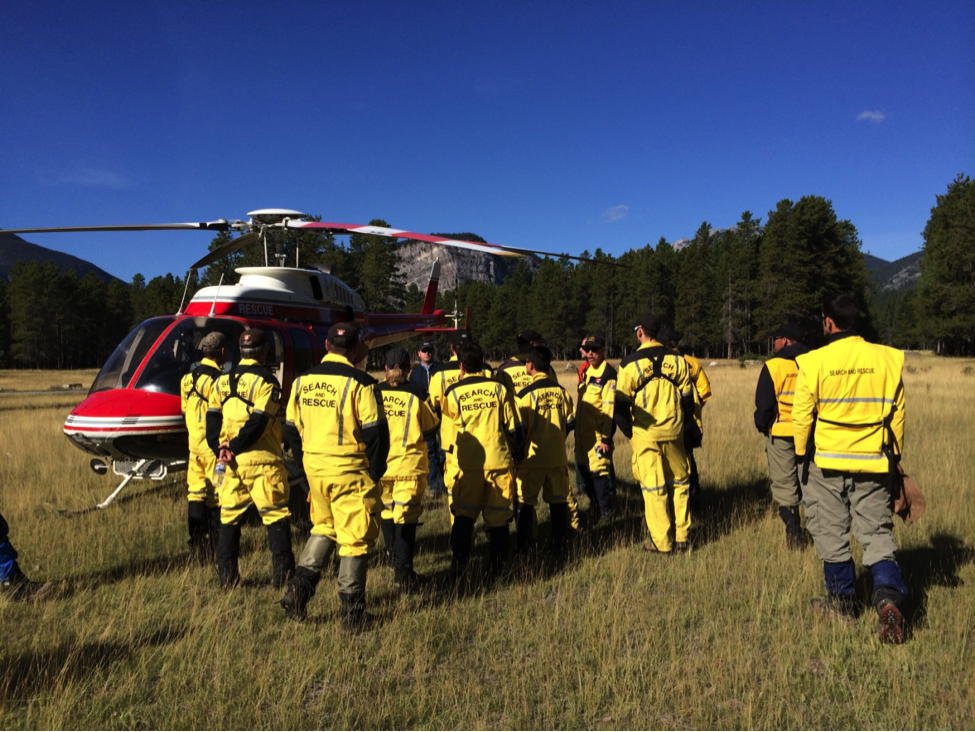 AboutCanada

Ottawa 37,600,000 US$ 52,144 Placed 9th out of 189
Canada is the second largest country in the world, with just under 10 million square kilometers in land mass, population of 38 million people and has 10 provinces and 3 territories. It has three ocean borders of the Pacific Ocean in the west, the Atlantic Ocean in the east and the Arctic Ocean to the north. Canada has many different types of landscape, including mountains, prairie grasslands, different types of forests and arctic tundra where the ground is permanently frozen. Greater than 70% of Canadians participate in outdoor activities such as walking, running, hiking, golf, boating, cycling, skiing, snowboarding, snowshoeing, camping, hunting, fishing, hockey, skating, mountain climbing, geocaching, etc. therefore, the need for safety and survival information and supplies is great.
About the organization and further information
Sarvac
Website
Further information and source