Sowing seeds of hope
Local seeds for improved biodiversity
In Honduras, many farmers resort to commercial seeds that are more readily available and usually cheaper. However, these seeds bring less yield and contribute to weakening biodiversity by damaging the healthy soil's qualities. That explains the ASOCIALAYO's objective of preserving and sharing local seeds of maize and beans. They are, indeed, an invaluable treasure for all those farmers who wish to preserve their variety by cultivating them and who cherish their uniqueness. Additionally, they contribute to increased food security in the households and better nutrition. Local maize and beans represent the first steps towards food sovereignty and pride in the land. Los Paisanos, a group of local singers formed in 2010, understands the importance of these values and how traditional knowledge can be persevered. This group includes twelve farmers who sing awareness on the importance of local seeds, how community organizations empower farmers and the significance of biodiversity as well as medicinal plant.
Necessity
Increased biodiversity of smallholder farmers' plot of land
Activity
ASOCIALAYO organizes smallholder farmers into production and research groups enabling them to have access to and control over their own food supply.
Countable effort
Number of nutritious meals per day
Result
Compared with the previous year, more local seeds of maize and beans that are resilient to the climate crisis
Systemic effect
Increased food security of smallholder farmers, especially women and girls. Economically empower smallholder women farmers.
Background
This project addresses many environmental problems that are becoming more frequent and intense due to the climate crisis, increasing soil infertility and natural disasters. These hurricanes, floods and drought are causing livelihoods to deteriorate and considerable crop losses. In autumn 2020, tropical storms Eta and Iota hit the population particularly hard. A total of 937,000 people were displaced within the country due to disasters. Furthermore, fewer farmers are able to access land because of more generalized poverty while the impacts of COVID 19 are still being felt. Indeed, according to a study from 2020, around 70 percent of the people live in poverty and a large proportion of people lack food. Many therefore no longer see any prospects in their homeland and flee in the direction of cities or even the United States. Migration has increased sharply in recent years with mounting gang crime, fear and violence. Thus, both pandemic and weather extremes have resulted in over three million people experiencing food insecurity. Finally, women's economic participation has decreased and there has been an acute rise in gender-based violence. Statistics from 2021 record a femicide every 29 hours in Honduras. Hence, this initiative seeks to empower economically young farmers, especially women and girls, by providing them the local seeds for consumption and income generation; while contributing to increased biodiversity, soil regeneration and preservation of local patrimonial seeds.
The good deed
The ASOCIALAYO expects to foster sustainable, diversified agriculture that meets basic food needs, enables small-scale farmers to have access to and control over their own food supply, and to eventually produce a surplus for the market. They will organize smallholder farmers into production and research groups, providing them with training, technical assistance, and inputs. This includes facilitating the participatory development of seed varieties adapted to local conditions, hands-on training on sustainable agriculture techniques, establishing seed banks and exchanges and making storage silos available to families. They will also organize conversations amongst women on sexual gender-based violence. Ultimately, the ASOCIALAYO expects to achieve increased and diversified food production that will enhance access and control over food, while ensuring that farmers and communities increase their resilience to the destructive effects of climate change and aiding hungry families.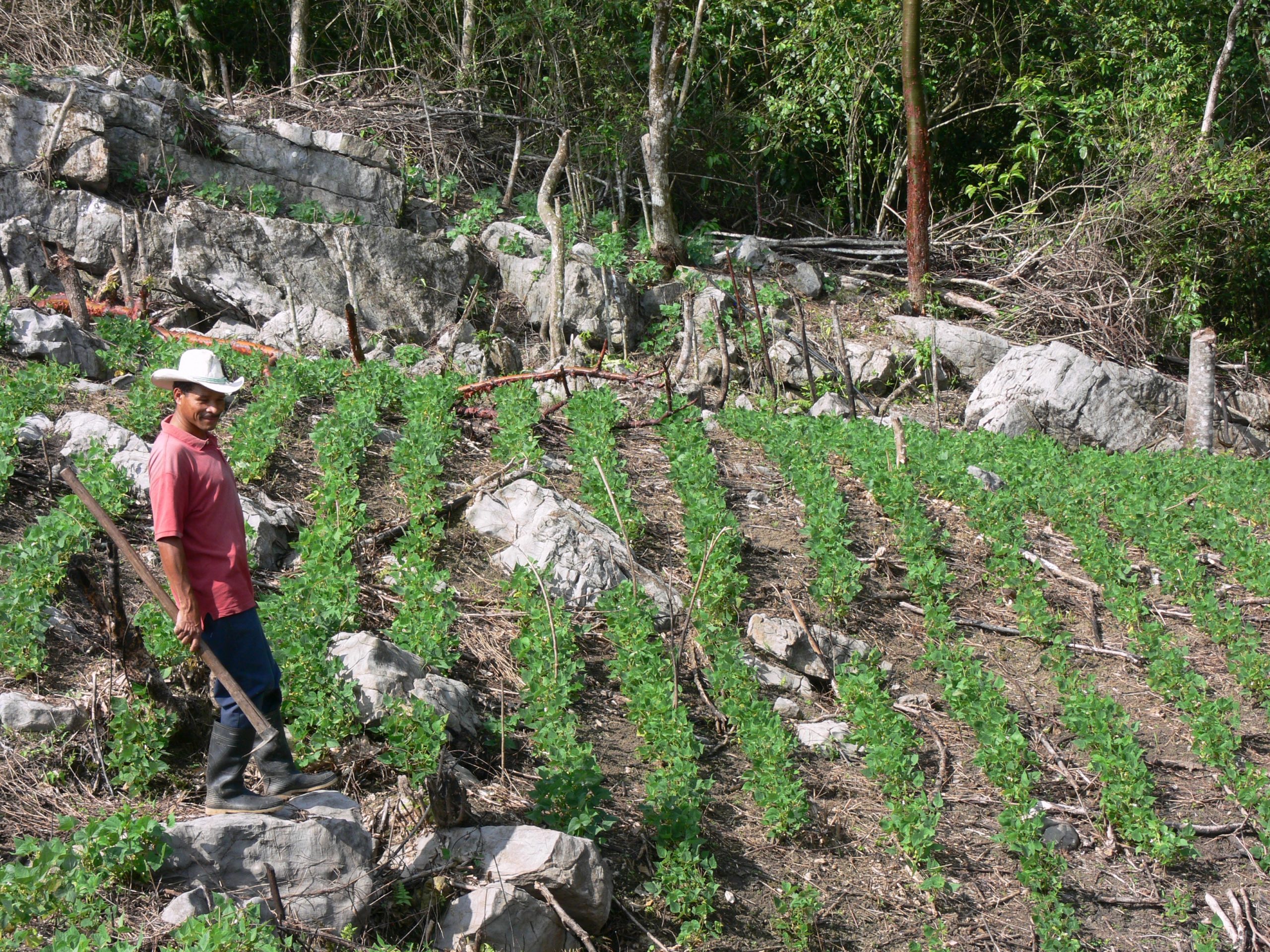 About Honduras

Tegucigalpa is the capital of Honduras. Our GOOD DEED takes place in the region of Santa Barbara. Population of Honduras
9,905 million (2020)
roughly 10% displaced after storms in 2020 Per capita GDP Honduras
3.566,60 CA$ (2021) HDI Honduras 0.634
placed 132th
out of 189
Santa Barbara is home to a strong indigenous group called the Lenkas who are Mesoamerican people of southwestern Honduras and eastern El Salvador in Central America.