Paving the Way for a Brighter Future
Improving Indigenous Education in Canada
There is something exciting about starting a new journey but there is always a lingering degree of fear associated with plunging into the unknown. Whether you're transitioning into a new school, making decisions about your future or stepping out into the world after graduation, it always helps to have someone in your corner. Many First Nations, Inuit, and Métis students across Canada face significant barriers to academic success due to lack of support. Mentoring not only breaks down these barriers but also strengthens traditional culture and inspires growth, talent and confidence in Indigenous students on their path to discovering their potential and becoming the leaders of tomorrow.
Necessity
Improving education for First Nations, Inuit, and Métis students in Canada.
Activity
Providing ongoing support through an online portal to Indigenous students who are in grade 10-12, about to begin post-secondary studies, attending a post-secondary institution or about to graduate and start a career.
Countable effort
Number or students that are supported.
Result
Indigenous students benefit from better resources and increased support and are more likely to achieve academic success.
Systemic effect
Every Indigenous student will graduate in a generation.
Background
As Canada's fastest growing demographic group, Indigenous youth face a greater intensity of social issues such as poverty, unemployment, language or educational barriers, disability, racial and cultural stereotyping, violence, gangs, drug and alcohol abuse, lack of adequate housing, health concerns, and poor water quality (Statistics Canada, 2005). Furthermore, only 40% of Indigenous students graduate high school and only 11% go on to attain a University education, compared to 90% and 29% of non-Indigenous students. As they transition from truth to reconciliation, Indigenous students have been vocal about the need for vital resources and mentorship programs to help them graduate and achieve their full potential.
The good deed
Your good deed today will provide a First Nations, Inuit, or Métis student with 30 minutes of mentorship through Indspire's Rivers to Success: Mentoring Indigenous Students program. With its unique three streams and customized cultural resources, students will have access to Elders, Indigenous mentors, Indigenous Laureates, and Indigenous Building Brighter Futures alumni. Connecting with these resources will enable students to prioritize their own development, seek out exciting opportunities, and ultimately achieve success in their chosen fields. Repeatedly, we have seen that investing in one Indigenous student leads to benefits for their family and many generations to come, helping to create a path out of poverty and towards success.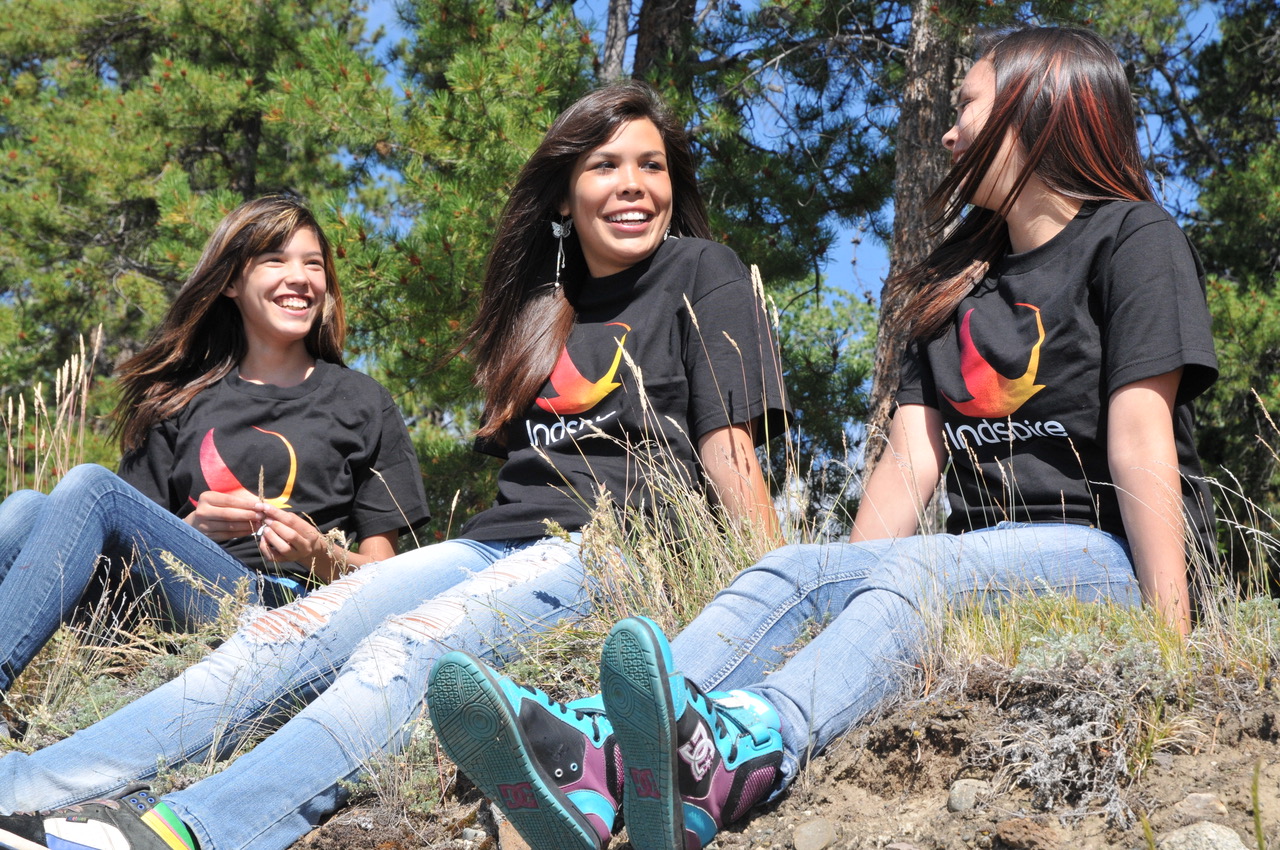 AboutCanada

Ottawa 37,600,000 US$ 52,144 Placed 9th out of 189
There are currently 634 registered First Nations communities in Canada. Throughout these communities, more than 50 distinct and different languages are spoken. Greater achievement in higher education for Indigenous peoples would increase their annual income by $11,236 by 2031. 69% Indigenous and 87% non-Indigenous people completed high school or higher. 64% of First Nations people and 45% of Inuit hold at least a high school credential. 44% Indigenous and 63% non-Indigenous people have attained a post-secondary credential. 4 out of 10 Indigenous youth living on-reserve graduate from grade 12 compared to 9 out of 10 for non-Indigenous youth.
About the organization and further information
Indspire
Website
Further information and source