Fighting food waste in Canada
Food Security in Canada
Over 4 million Canadians, including 1.15 million children, live in homes that struggle to put food on the table – that's one in 8 households. And in just a few months the COVID-19 pandemic has increased that number to one in 7 households.At the same time, 58% of all food produced in Canada is lost or wasted each year. We literally waste more than we eat. Of that waste is 11.2 million metric tonnes of edible food that could be diverted and donated to non-profit groups that nourish people. Instead it ends up in landfill where it decomposes and produces methane gas which is 25 times more damaging to the environment than carbon dioxide. Healthy food should be filling bellies, not landfills. How can we divert healthy food from the waste stream?
Necessity
Reducing the yearly waste of more than 11.2 million metric tonnes of edible food.
Activity
Enabling surplus food donation from across the supply chain.
Countable effort
Pounds of surplus food recovered and redistributed to nonprofits.
Result
Diversion of edible food from landfill reduces greenhouse gas emissions.
Systemic effect
Mitigating the effects of climate change globally while supporting food relief programs locally.
Background
While consumers take much of the blame for food waste, food loss and waste happens across the supply chain – from farmers letting fruit rot because low prices make it uneconomical to harvest, to surplus milk going into sewers, to stores throwing out day-old bread or yogurt that is a few days shy of its best before date. Excess food sent to animal feed is viewed as revenue, while the cost of having produced that excess is ignored. At retail, it is often easier for staff to throw food in the garbage than take time to separate it so it can be donated. While change needs to occur across the food industry, the industry exists to feed us, so we all need to reconsider how we see food's value in nutritional, human resource and environmental terms.
The good deed
With today's good deed you make it possible for Second Harvest to rescue two pounds of healthy food and prevent it from going to landfill. When surplus food is recovered and redistributed to non-profits like shelters, food banks and meal programs, they can provide more food without increasing their budgets, allowing them to serve more people. Second Harvest rescues food in two ways: first, working directly with food donors from across the supply chain, taking unsold food and delivering it to a network of non-profits with its fleet of trucks. Second Harvest also operates FoodRescue.ca, a free online donation platform and mobile app that enables local food donors and non-profits anywhere in Canada to connect one to one.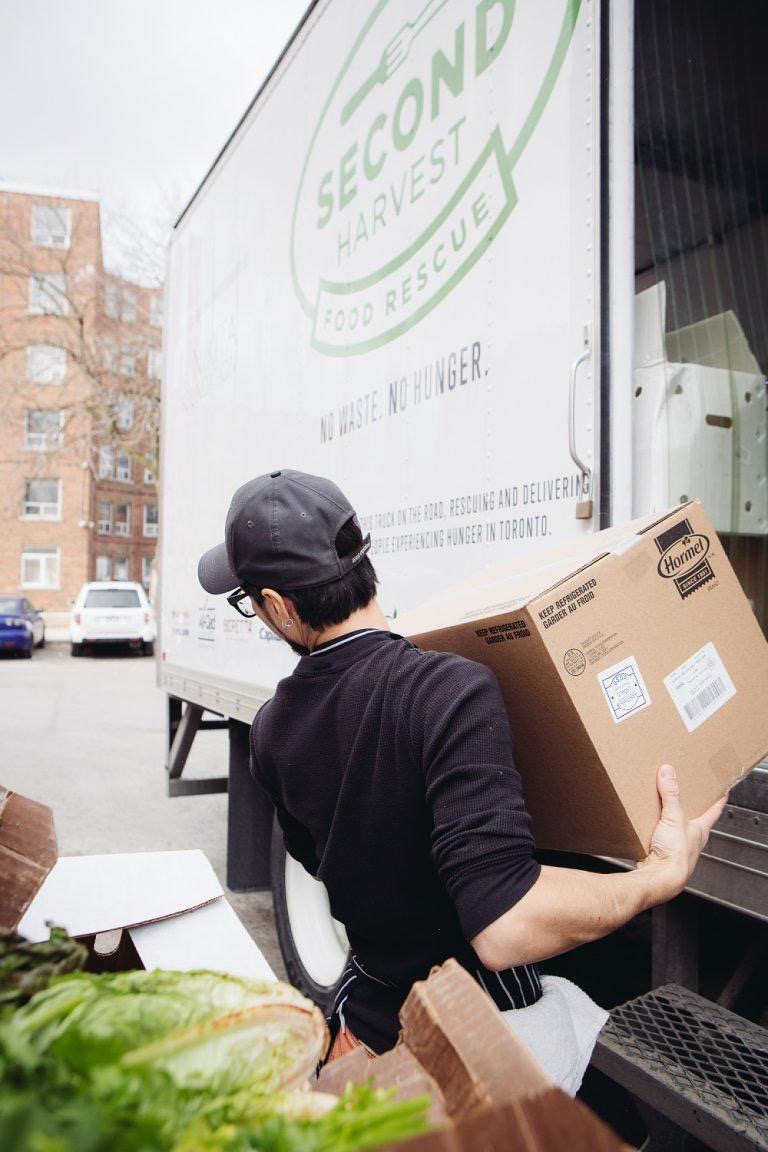 AboutCanada

Ottawa 37,600,000 US$ 52,144 Placed 9th out of 189
Last year, they recovered more than 15 million pounds of nutritious, unsold food — focusing on protein, dairy and produce — they rescued before it became waste and redistributed to a broad network of 1,080 social service organizations. Supported by hundreds of corporations, foundations, and the community at large, we rescue and redistribute enough food to provide over 43,000 meals a day in Canada. Since 1985 we have rescued and delivered more than 155 million pounds of food, preventing over 192 million pounds of greenhouse gas equivalents from entering our atmosphere.
About the organization and further information
Second Harvest
Website
Further information and source