Notebooks and Pencils - Tools of Empowerment
Ugandan pre/primary school orphans need our support
With the longest school closures during 2020 and 2021, Uganda finally welcomed 15 million students back into their classrooms earlier this year! While UPE - Universal Primary Education - is free in Uganda, other costs associated with returning to school such as the need to purchase uniforms and pay exam fees, along with other possible requirements such as a bag of cement or a ream of photocopy paper, can be prohibitive for peasant farmers and low-income earners. As a result, many orphaned and vulnerable children are left without the basic tools they need, such as a pencil and notebooks to learn with, in government pre- and primary schools.
Necessity
Notebooks and a pencil for orphaned and vulnerable pre/primary school children in Uganda.
Activity
A local charity on the ground identifies vulnerable children requiring school supplies and provides them at the start of the school year.
Countable effort
Every GOOD DEED will support one child with six notebooks and a pencil.
Result
Vulnerable children will be supported with tools of empowerment to learn with at school.
Systemic effect
Underlines the importance of supporting children to remain in school and learn.
Background
Welcome to our Primary 1 classroom! Please take a seat over here at this desk with 5 other children, in our room filled with over 110 learners. Here's our teacher, a warm and welcoming mother of 3. She's writing on the blackboard, helping us to learn how to shape letters. She's making it fun: "a is for alligator, b is for book" ... she instructs us to take out our books and practice writing the letters 'a' and 'b' just as she is showing us how to. But wait, you don't have a pencil to write with or a book to write in. You try to practice the shape in the air with your finger, you trace it on the palm of your other hand. You are doing your very best to participate like this, day after day, week after week, but finally the moment comes when the teacher insists on you to leave, telling you to come back after you find yourself a pencil and book to learn with.
The good deed
Days, even weeks before a child is put out of the classroom is exactly when our GOOD DEED will activate. Liaising with pre/primary school teachers in government schools at the start of the new school year, we will identify vulnerable children lacking their tools of empowerment and be able to pass our GOOD DEED onto them. In addition, a letter written in local language will be sent home with the child along with their new books and pencil in order to sensitize their guardians of the importance and need for them to provide books/pencils for the child moving forward. The child will begin the school year with confidence, able to practice and hand their school book in for marking, the teacher will be able to properly teach the child, and guardians will be aware of their important contribution to the child's successful education.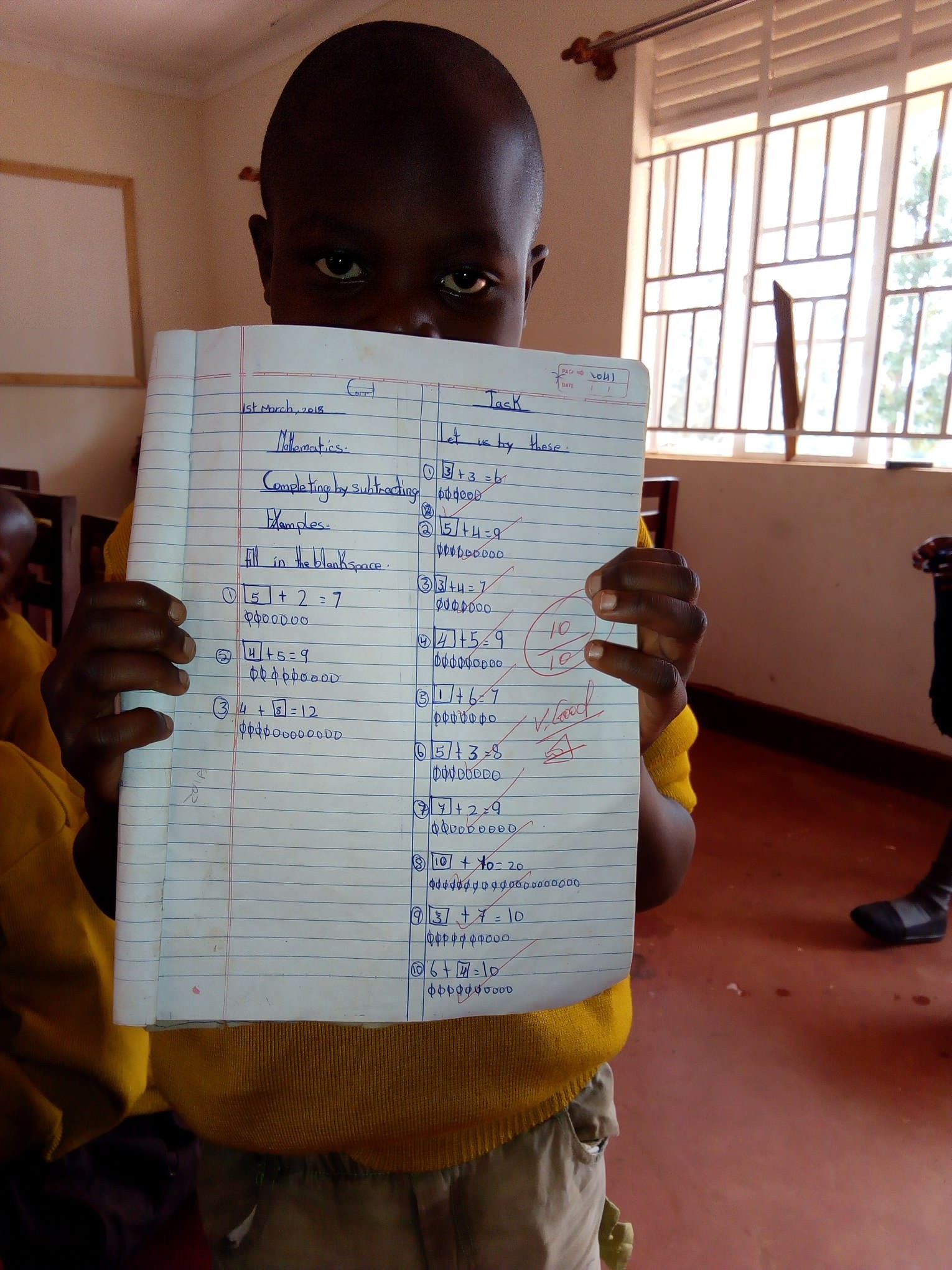 About Kamonkoli, Uganda

Kampala is the capital of Uganda. The GOOD DEED takes place in Kamonkoli in the Budaka District. Population of Uganda
48,223,596 (2022) Per capita GDP Uganda
1217 CA$ (2021) HDI Uganda 0.544
placed 159th out of 189 countries
Uganda is "The Pearl of Africa" and the source of the river Nile. Uganda is in East Africa, a land locked country bordering DR Congo, South Sudan, Kenya, Tanzania, Rwanda.