Care for children with short lives and the families who love them
Mental health and wellness for children with life-threatening diseases
Canuck Place Children's Hospice is British Columbia and Yukon's pediatric palliative care provider. Over 818 children living with life-threatening illnesses and families from five provincial health regions receive Canuck Place inpatient and community care (in home/in hospital). Canuck Place operates 13 patient beds and 8 family suites through two hospices in Vancouver and Abbotsford. Services include medical respite and family support, pain and symptom management, provincial 24-hour clinical care line, music and recreation therapy, education and art, grief, loss, and bereavement counselling, as well as end-of-life care. With donors, our talented team, including 400 energetic volunteers, we care for children with short lives and the families who love them.
Necessity
Mental health care for children and families in British Columbia
Activity
Providing in-person and virtual counselling sessions for children and families with life-threatening illnesses
Countable effort
2,600 counselling sessions for children and families to support mental health
Result
The children on program receive the medical care they require when they need it the most to.
Systemic effect
The care provided by Canuck Place will ensure that children throughout BC and the Yukon are receiving the proper medical attention they deserve.
Background
"With Vancouver being in the top 10 most livable cities in the world it is no surprise that the population continues to rise. "Over a 12-month period before COVID-19, Metro Vancouver's population grew by approximately 40,000 people (Chan, K (2020))." Canuck Place provides care for over 818 children and families, and over the past year have provided 56% increase in counselling sessions for the children and families who require them. Furthermore since 2015, Canuck Place has seen a 35% increase in children and families on our program. As the population of Greater Vancouver increases inpatient care would be expected to increase as well. This is why Canuck Place is continually assessing the needs to increase our inpatient care so that we can be there for children and families in BC when they need us most.
The good deed
The goal of our GOOD DEED is to meet the growing need for the number of children who require mental health and access to counselling throughout BC. With donations from 24 GOOD DEEDS we will be able to continue the necessary care for the 818 children who are living with life-threatening illnesses. The GOOD DEED will lead to children and families receiving access to counselors and the necessary mental health care that they need. It will lead further positive change because the children who come onto our program will be receiving the best pediatric palliative care. Additionally, the parents know that when they are at Canuck Place the care they are receiving is all at no cost.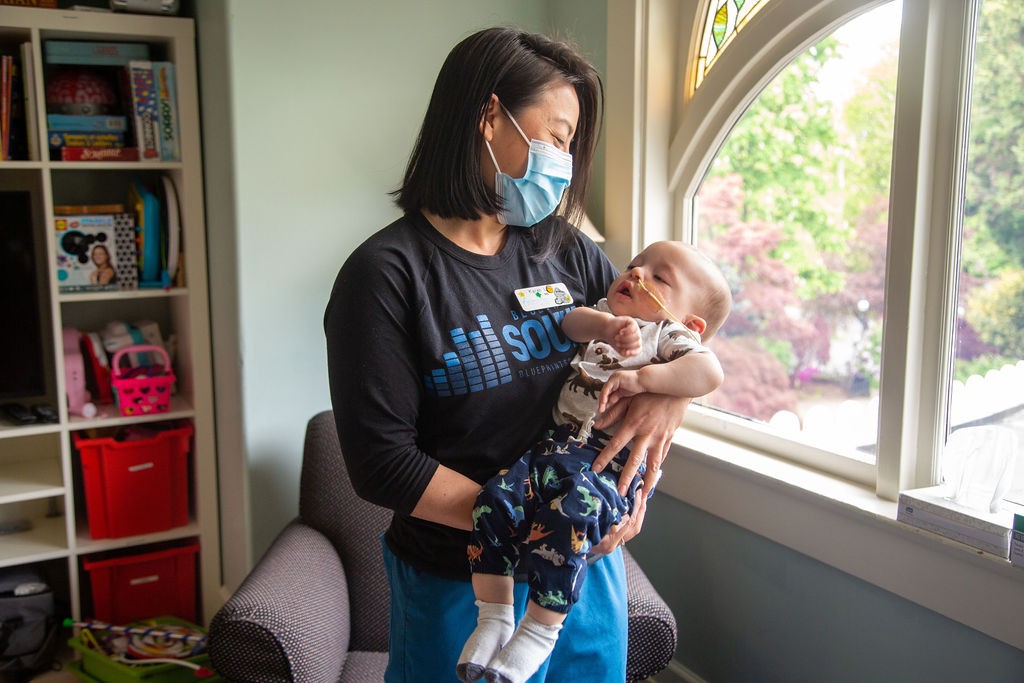 About Vancouver, British Columbia, Canada

Our GOOD DEED takes place in British Columbia and Yukon Territory. Population
Vancouver, BC
662,248 (2021) Per capita GDP
British Columbia
$60,090 (2020) HDI of British Columbia
0.933
the second highest of the Canadian regions
in 2017
Vancouver has the highest real estate prices in Canada and is the second least affordable major metropolitan real estate market after Hong Kong.