Feeding Ukrainian Families Displaced by the War
Conflict in Ukraine
Everyone, everywhere has heard and seen the atrocities that are currently happening in Ukraine. And while we try our best to empathize with them, it is a jarring reality that we will never have to face. Men, women, boys and girls are being forced out of their homes, often leaving behind most if not all of their belongings. Many of them are not sure where they will end up, and are just trying to find refuge in another city or country. The last thing they should have to worry about is where their next meal is coming from. These families are spending days traveling in search of refuge. This means these families may go days or even weeks without a proper, home cooked meal. One thing that many people do not know is that Ukraine is one of the world's top three exporters of wheat, corn, rapeseed, sunflower seeds, and sunflower oil. Not only does this crisis put a great deal of stress on those living in Ukraine, but it also will strain food resources for people throughout the world.
Necessity
Warm and hearty meals for families displaced by the conflict in Ukraine
Activity
GlobalMedic volunteers provide ready-to-eat meals to Ukrainian refugees.
Countable effort
Number of Ukrainians fed
Result
An additional 20,000 meals given to Ukrainians displaced by the conflict
Systemic effect
Improved access to meals for Ukrainians fleeing the conflict
Background
Since February 24th, an estimated 4.3 million people have fled Ukraine and 7.1 million Ukrainians are internally displaced. This means over 11 million people have been driven out of their homes over the course of only six weeks in what is being referred to as "the fastest-growing refugee crisis since World War II." Many are now unable to meet basic needs such as food, clean water, and shelter. Global food prices were already soaring prior to the crisis in Ukraine due to supply chain disruptions, and the situation has deteriorated further with this conflict. Families fleeing Ukraine have had to leave everything behind, including their jobs, houses, and possessions. Most no longer have a source of income, and many may no longer have a home to return to in Ukraine. On top of all of this, they have to cope with staple foods like wheat and vegetable oil becoming increasingly unaffordable. Displaced Ukrainians of all ages and backgrounds are now at significant risk of food insecurity. The inability to meet one's nutritional needs can significantly impact a person's physical and mental health. Coping with displacement and trauma becomes even more difficult when you are unsure where your next meal is coming from and are not able to eat enough to get through the day.
The good deed
Each donation we receive will mean another Ukrainian refugee will be fed. It means a warm, hearty meal, for someone who may have just spent the last 10 days traveling and had to say goodbye to their family. By feeding these Ukrainians, we are helping them gain the strength and resilience to continue on and cope with the tragic situation they find themselves in. We are providing refugees with culturally appropriate staples like potatoes, cabbage, cooking oil, and buckwheat, so that they can prepare familiar meals and give their families a small taste of home. When one person received a food kit after arrival in Moldova, they said "Finally, some help, and exactly what we eat." Not only does our good deed provide families with nutritious ingredients, but also provides an opportunity for residents of Ukraine and surrounding countries to give back at a time where many people feel helpless.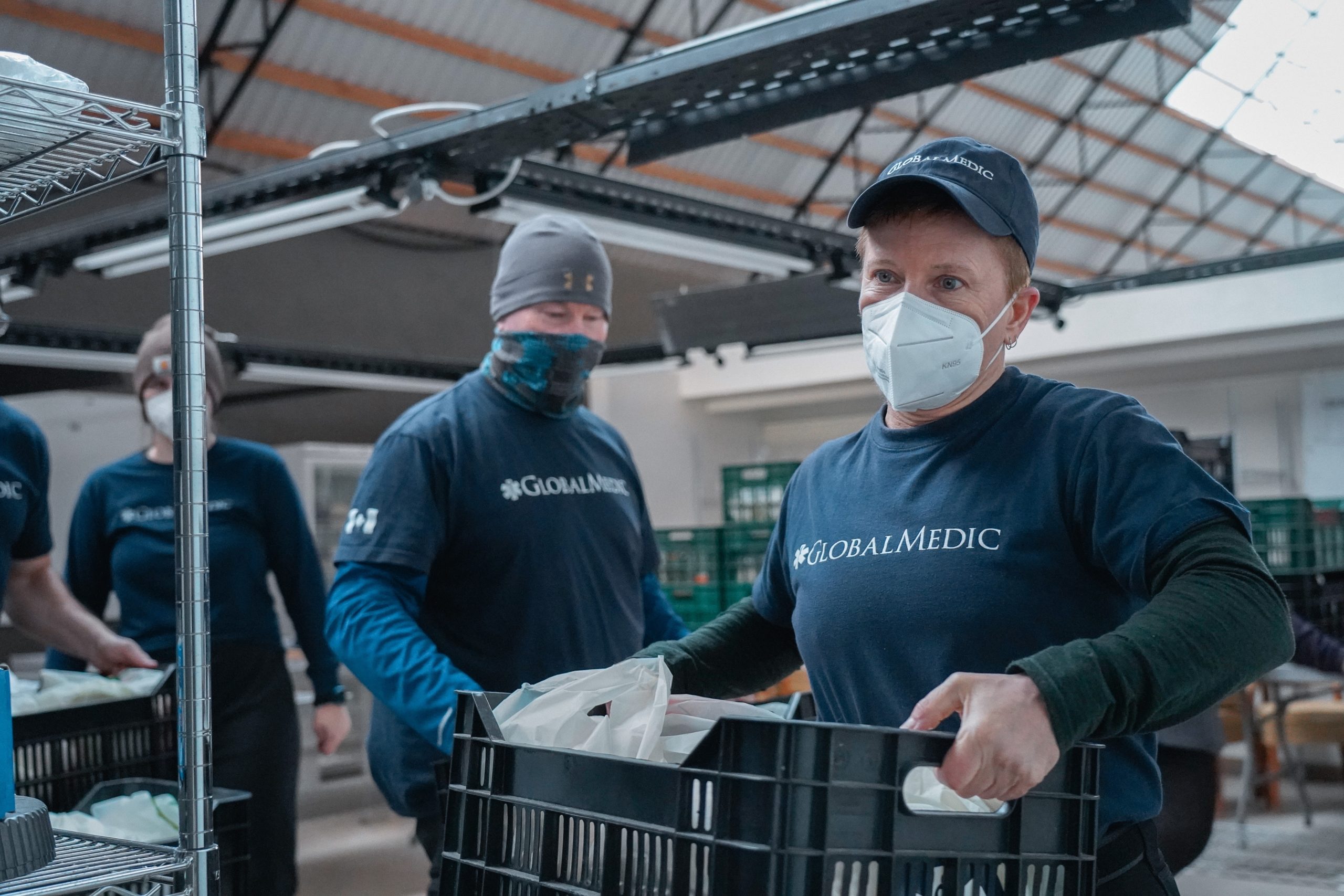 About Ukraine

Kyiv
capital of Ukraine Population Ukraine
39,701,739 Per capita GDP
4,768.16 CA$ (2020) HDI 0.779
placed 79th
out of 189 countries
Over 4,356,560 Ukrainian refugees have fled Ukraine. More than 7,100,000 Ukrainians internally displaced. Majority of refugees and displaced individuals are children and women.